Arizona Vacation Packages
Think you have to spend a fortune for Arizona Vacation Packages? Well, if you do, you just may be surprised with the AZ specials that await you.
Whether you are looking for accommodations at the Grand Canyon, Sedona, Phoenix, Tucson, Kingman, Page, The White Mountains, or any other area that interests you, you will find some specials here that may be music to your ears.
Best Deals with Arizona Vacation Packages

From rustic cabins to the most modernized comfort, we have an abundance of options for you and your family to enjoy the magical wonders of the desert southwest.
If you need to find a discount AZ vacation, you will be happy to learn that there are many Arizona vacation packages that are inclusive of hotel, air fare as well as car rental, which certainly gives you a better deal. It also helps ease the process as well with planning your desert vacation. Are you planning a trip to Arizona for a specific event or do you just plan on traveling to the desert southwest for a little rest and relaxation to get away for awhile?
Whether you need to get away from the bitterly cold or if you are traveling to Arizona for a business conference, consider taking advantage of the many available of the package deals while you are there.  Click on the links below for package deals.
You could experience a Native American Tribal show, horseback riding, or take in a sightseeing tour, visit Sedona or the famous Grand Canyon.
Oh The Sun!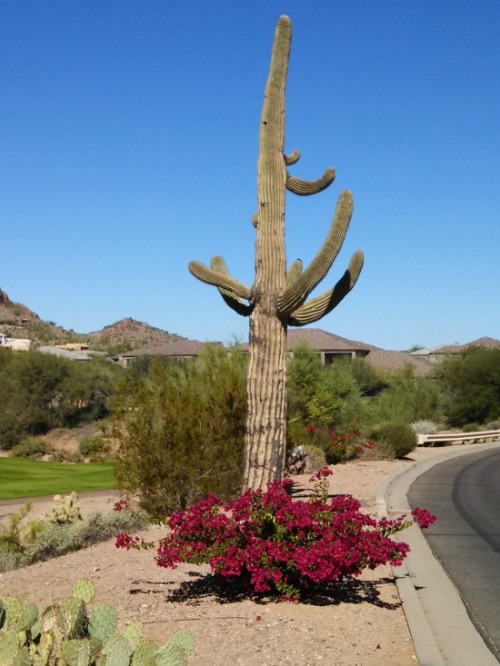 With over 300 days of sunshine, your chances of getting rained out are pretty slim which helps with your planning.
If you are a golfer, Arizona has prime real estate when it comes to Arizona Vacation Packages that include your golfing expedition. Arizona is well known for its champion, beautiful and well cared for greens.
You can make your reservations now to ensure your AZ vacation is secure which will allow you to sit back and relax, knowing that your vacation is guaranteed. So, don't wait. Arizona hotel specials are there for your taking.
And while you are patiently waiting for the day to come, you may also wish to contact the Arizona Office of Tourism, which will help you with any additional planning that you would like to finalize.
Not Sure What Other Things
There Are To Do In The Desert?
One Day Activities!

Have you thought about a Jeep tour?
How about a hot-air balloon ride or even a helicopter ride over the Grand Canyon? There are many Arizona vacation Packages that will provide just the excitement that you may be craving.
Arizona is also well known for its theater productions which may suit your fancy. No matter where your Arizona Vacation Packages take you, you won't be too far from the many hiking trails that exist throughout the state. Many trails are perfect for the little or elderly hiker who wants to experience the wilderness of the desert flowers and wildlife.
If you are a bit more rugged and are looking for a challenge, you will find many hills and trails that will provide that rugged and challenging experience whether you are a hiker or a mountain biker. There is so much to see and do that you may seriously wish to consider staying for an extra couple of days to fit in all of the things that interest you.
And if you think that the desert southwest is nothing more than that, just a desert, think again. There are many lakes and rivers to choose from if water sports interest you. Fisherman take not as you will be thrilled to perhaps learn that Arizona is home to many lake filled canyons that have an abundance of fish.
Native American ruins including petroglyphs and desert wildlife are all just a part of what the state offers you, the traveler.

Use the search box below to quickly find what you're looking for!
To Return From Arizona Vacation Packages To Home Page