Arizona Restaurants & Southwestern Food
Searching for Arizona restaurants? No matter what your taste buds demand, you will find it here in the desert southwest. Sure, we are famous for southwestern bold Mexican cuisine as well as Native American dishes here… but if burgers, fries with a frosty malt, seafood, steak, or just a delicious pizza and salad suit your fancy, Arizona has that too!  Full time residents often take advantage of going out for their meals especially in the summer if turning on the oven doesn't sound exciting!

Looking for fine dining?  Read on as we have provided you some great links to help you, including a list of restaurants.  
CLICK HERE and find the best deal, compare prices, and read what others have to say about your favorite Arizona Restaurant
For the more healthy or weight conscious, there are plenty of choices to choose from. And just because you might be looking for healthy choices, don't think for a moment you have to sacrifice flavor! There are plenty of restaurants in Arizona that take great pride in catering to those with special requests.  Yours truly has made plenty of requests to make my dish healthy! 

A little history note… until the 1850s, the population of AZ was primarily Native American. Fast forward to today… what you will find are primarily Mexican or Native American food. That being said, we have plenty of other influences that have made Arizona their home as well as created plenty of businesses in the form of AZ restaurants.
If you are looking for something other than southwestern dishes, be rest assured you won't have to travel far to find Italian, Thai, German, a great tasting steak, or seafood restaurants here in the desert.
The "Melting Pot"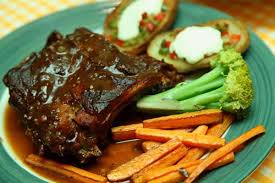 Some people might very well call us a "melting pot" of sorts as it often seems (at least in my experience) that almost everyone I meet comes from somewhere else…myself included! And with all of those people coming from different areas of both the United States and other countries, believe me, you won't have to worry about limited food choices.
Navajo Fry Bread, Hominy, Roasted Peppers, Habanero, Navajo Turkey, Machaca burrito, Corn, Beans, Green Chiles, Cowboy Sushi, Nopalitos, Prickly Pear Cactus, Menudo, Jalapenos, Avocado, Squash, and even quality wines made right here in Arizona, are just some of the items you may find on a menu at one of the many best AZ restaurants in the state.
If you would like to see a list of AZ restaurants, please CLICK HERE for great places to eat scattered throughout the entire state.
---
Arizona Restaurants - Sedona

Use the search box below to quickly find what you're looking for!
Return From Arizona Restaurants to Home Page