Arizona Jobs
Arizona jobs have been hit hard as a result of the economy. It is forecasted that Arizona will lose tens of thousands of jobs in trade, construction, and also in the professional fields and business services.
This is projected to affect the job market for the remainder of 2013 and into the year 2014. The good news is that there are jobs available. There are still companies who are hiring. It may just take some digging to find them.
Know The Kind Of Job You're Looking For?

Arizona's economy may not look the greatest right now, but there are some simple tips to help you find a job. Your chances are very favorable if you treat finding a job as if it were your job. Your hard work will pay off.
In the past, the production of goods translated into additional Arizona Jobs, as this industry accounted into approximately 7 percent of total job growth.
Instantly post your resume to over 75 career sites. Click Here
Arizona's Largest Employers
The State of Arizona is the largest employer, while Wal-Mart, Wells Fargo, Banner Health and Honeywell, are other top employers when it comes to Arizona Jobs.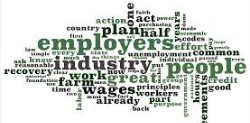 Honeywell, known for its commercial and military aircraft products, such as brakes, jet engines, cockpit controls, generators, aircraft lighting, and other products, has many jobs available.  When I checked, they had job opening in Arizona for such things as finance, engineers, as well as assembly jobs.   
For as long as most of us can probably remember, Arizona has primarily been a very popular state to retire in. Many older folks make Arizona their full-time residence, although there are more retirees who only live in Arizona a few to several months out of the year. With these retirees, or "snowbirds" as they are commonly referred to, is the need for healthcare workers.
Arizona Jobs in the healthcare field are literally waiting for those individuals who can fill these positions. If you are considering a career change, healthcare would be a wise decision as it isn't a secret that Arizona Jobs in the healthcare industry are certainly not hard to come by and there is definitely a nursing shortage.
Arizona Jobs in Healthcare
Employers are dying for employees to fill many of the vacant positions.
This field which is ever-growing, is looking to fill such positions such as EMT's, (Emergency Medical Technicians, (EMT's) medical assistants, paramedics, physician assistants, medical records and health information technicians, dental hygienists, respiratory therapists, nurses, (both RN's and LPN's) home health aides, medical equipment preparers, registered cardiovascular technologists, occupational therapists, and nuclear medicine technologists.
Promising even more, is that each one of these Arizona Jobs ranks in the top 25 in terms of projected growth. This information is courtesy of America's Career InfoNet ACINET.
According to Arizona Workforce Informer, healthcare professionals along with technical occupations are going to be in ever greater demand in the next several years. This demand is projected to increase 43 percent, which began in 2003, and will last until the year 2014 and beyond.
As mentioned, the demand for healthcare workers are expected to increase, but this demand is expected to increase over 40 percent over this ten-year period for registered nurses, occupational/physical therapists, radiation therapists, and pharmacists, physician assistants, and respiration therapists.
Construction Careers and Building Trades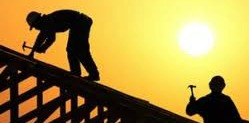 While times are tough everywhere right now, the need for construction workers has plummeted. Once the economy improves, however, the need for these workers will hopefully be as needed as they once were.
Pinal County is one of the fastest growing counties in the country, so there will definitely be a need for construction workers in the future.
Once the economy gets back on track, the housing industry will see an increased demand for workers having the skilled trades needed to perform these jobs. Those having the greatest demand are those in the cement industry such as concrete finishers, stone-masons, brick and block masons, tile and marble setters, tapers, cement masons and drywall and ceiling tile installers, roofers, HVAC mechanics, structural iron and steel workers.
Social Services and Mental Health Careers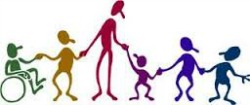 The Social Services and Mental Health Careers are also a good bet for employment as many of these positions that fall within this section are in great demand for employees.
Professionals that are trained in social services or in the mental health field will generally not have a problem in finding employment. Arizona Jobs considered in demand include those Arizona Jobs within the social area including medical and public health social workers, mental health counselors, mental health/substance abuse social workers, marriage and family therapists, and substance abuse/behavioral disorder counselors, as well as various service assistants.
Careers in Technology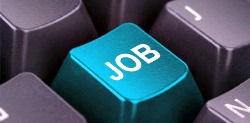 If technology is your field, Mesa, Arizona is a city where you can find many Arizona Jobs requiring technological skills.
Mesa is known for its technology according to the city of Mesa.
Arizona Workforce Informer, notes that Mesa will be expected to see growth between 2007 into the year 2016. Such jobs include maintenance and repair workers, various equipment mechanic positions, automotive service technicians and mechanics, civil engineering technicians, database administrators, computer support specialists, and computer systems analysts.
It is also commonly known here in Arizona, that Mesa has a solid aerospace industry. The City Of Mesa states that approximately 20 percent of the aerospace jobs lie within the Phoenix/Mesa area.
In Mesa, you will find Boeing, MD Helicopters, and Timken-Alcor as well as two airports, are located in Mesa. Some growing jobs in this industry include purchasing agents, aircraft mechanics and service technicians (source: AWFI).
Are You A Business Entrepreneur?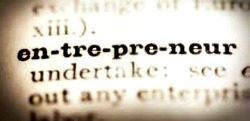 Relocating to Arizona may be just a little less intimidating or risky when you realize these statistics about Arizona Jobs and the need for the people necessary to fulfill those Arizona Jobs.
Arizona has much more to offer than sunshine, which you may have already assessed. Arizona is a great place to live but more than that, Arizona focuses around business and there are still Arizona Jobs that needed to be filled.
If you are looking for a a support network for your proposed business, or just looking for a starting point in your quest for discovering one of the many Arizona Jobs, the Arizona Department of Commerce acts as another great statewide resource to provide you or someone you know, with the opportunities here in Arizona.
The Arizona Department Of Commerce works closely with many economic partners around the state, which will assist you with your job or business search. You can log onto their site for more business information at AZCommerce.com
If you already have a business and are considering expanding your business into Arizona or simply start a business here in Arizona, Arizona Commerce is there to assist you. They have the appropriate personnel project managers on staff, who understand business needs.
No matter what kind of professional you happen to be, Arizona Commerce is there for your business inquiries. Project managers are on hand to assist any business entrepreneur. These folks will provide you with detailed information about Arizona's business climate, workforce assistance including wage information, licensing requirements, and employment data. They also give you access to programs designed to help you with hiring/training business needs, regulatory authorities, and the explanation of governmental regulations pertaining to Arizona Jobs. To enhance this business focus, Arizona Commerce created what they call, "The Business Attraction Team."
The Business Attraction Team offers individuals the opportunity to get advanced notification of, for example, buildings that will be available to commercial market. In essence, Arizona Commerce gives the business owner the ability to see commercial properties that are not yet listed in the databases, along with confidential assistance and business site selection, too.
You will also be informed of any incentive programs that the state of Arizona offers, including planning and the coordination and transportation for community and site visits. What I also thought was impressive was the fact that Arizona Commerce agency connects you with key players with local officials, inclusive of any key economic development professionals and workforce and educational leaders.
New Career?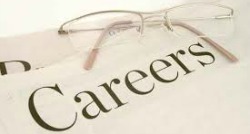 If you have been thinking about going to school for a new career, the other thing that you may wish to consider is that there are many colleges that are available to you.
Many vocational, community colleges, and colleges offering Bachelor's and Master's degrees for those needing additional education to get that edge in the tough economic time that we are all faced with.
One final note: do not become discouraged. Take it upon yourself to network with people in the field that you are looking to get into! Spend a day with someone to determine if the job is for you. Probably the most important thing to do is to network with others. I have found jobs that were the result of me simply taking the time to contact people who worked in the profession.
Use the search box below to quickly find the information you're looking for!
Return From Arizona Jobs To Home Page