Arizona Musicals

Arizona Musicals are a Big Attraction!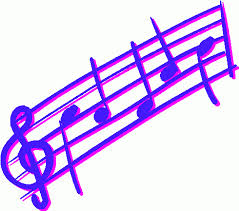 And for Good Reason...

They Offer a Great Option for Entertainment
There are plenty of selections for Arizona musicals.  In fact, it is not hard to find them in the least… Examples include
·  Tempe Center for the Arts
·  Tempe Improv
·  ASU Gammage
·  Broadway Palms Dinner Theatre in Mesa
·  Tempe Broadway
·  Herberger Theater Center in Phoenix
·  Musical Theatre in Anthem
·  Mystery Mansion Dinner Theatre
·  Arizona Broadway Dinner Theatre
·  Arizona Repertory Theatre
Support the Arts and Attend Arizona Musicals

Having worked with a performing arts director myself, I can tell you that I learned a great deal about the many benefits reaped by students who involved themselves with any of the arts programs. 
It has been said that students who are enriched with arts actually do better in school.  They have a better chance at scoring higher with relation to their test scores along with standardized testing. 
Perhaps even more importantly, these same students are much less likely to drop out of school and become involved in things that they don't need to be involved in. 
Needless to say, the support that these young people receive in addition to the family support speaks volumes.
Supporting the arts programs also has the potential to improve the economy.  Sponsorships, vendors as well as nearby businesses also benefit at the same time.  Ask any local business in close proximity to a theatre and they will likely tell you their business has seen"more business" due to any given event.
As for sponsorships, businesses that donate money or sponsor a musical or special event at any one of these theatres too, are greatly and positively impacted.  The community involvement is seen as giving back to the community.  As a result, these sponsors are able to see an increase for business and often see opportunities for increased business partnerships.
More Ways Why Supporting Arts is a Good Thing!

Sadly, the funding for these arts education programs in our schools has seen a reduction in the amount of funding they actually receive.  They have had to cut back or sometimes even completely eliminate some of these programs.  This is not good for all of us... just think of the lost creativity, academic improvement, greater self esteem, the sense of belonging that is lost, etc.
If you are able to support any of the arts programs, please do so by attending any one of the theatres mentioned herein or any other... your support is the lifeline to all of these actors and actresses, no matter what age they are! (If there is a theatre you would like added, please email us.  We will gladly add it.)  Also, if you are a theatre and would like to be featured, please contact us as well.  We have special pricing for theatres. 

Use the search box below to quickly find what you're looking for!
Return From Arizona Musicals to Home Page