Arizona Native Americans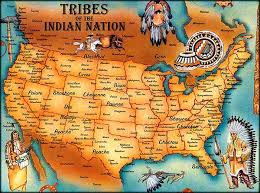 Arizona Native Americans are very much a part of the Arizona culture and are abundant throughout the desert southwest as well as other parts of the country. We have placed an Arizona tribe map for your reference.
If you are looking for an Arizona tribe map, please scroll down on this page for Arizona native American tribe history and culture information.
In fact, the name Arizona comes from "Arizonac," which stems from two Papago Indian words which mean "place of the young spring."
Native American Tribes

There are 22 AZ Native American tribes that are recognized by the federal government. If you are looking for a specific Arizona Native American tribe, you can find it below. Looking for an Arizona Native American map? You can find that below as well.
The Following is a List of Arizona Native Tribes.
Ak-Chin Indian Community

Cocopah Tribe

Colorado River Indian Tribe

Fort McDowell Yavapai Nation  

Fort Mojave Indian Tribe

Fort Yuma-Quechan Tribe

Gila River Indian Community

Havasupai Tribe

Hopi Tribe

Hualapai Tribe

Kaibab Paiute Tribe

Navajo Nation

Pascau Yaqui Tribe

Salt River Pima-Maricopa Indian Community

San Carlos Apache Tribe

San Juan Southern Paiute

Tohono O'odham Nation

Tonto Apache Tribe

White Mountain Apache Tribe

Yavapai-Apache Nation

Yavapai-Prescott Indian Tribe

The Zuni Tribe (This tribe is actually based here in Arizona, however, the Zuni Tribe population lives in New Mexico.)
Arizona Native Americans Tribe Map

If you are looking for an Arizona native American map or just want to learn where these AZ Native Americans are located in Arizona, be sure to take a look at the University of Arizona Arizona Native Americans Tribe Map.
The History of Arizona is centered around the many Native American tribal lands that are alive and well here in Arizona. The land that surrounds the Grand Canyon and Petrified Forest national parks, are home to some of the Native American's Indian tribal lands.
The Anasazi Indians are a very popular tribe and also very popular concerning the studies regarding the history.
Their Southwestern culture lives on as many of their marks have been left behind. Their famous stone houses, cliff dwellings and their hand-made goods are a sample of their existence.
Native Americans are well known for their natural cures using botanicals. If you have an ailment that you are looking to find relief for, you will be thrilled, as I was, to find this Native American Ethnobotany Database, which provides many natural remedies.
To view this database, see the Native American Ethnobotany Database.

There is so much history when it comes to Native Americans and if you are interested in seeing the Indian time line to see just for yourself how these indigenous people have established American history, you can see for yourself by taking a look at the following link: Indigenous Peoples of the Americas.
Use the search box below to quickly find what you're looking for!
Return From Arizona Native Americans To Home