Ready to Explore Attractions in Arizona?

There's literally an endless list of attractions in Arizona on any given day.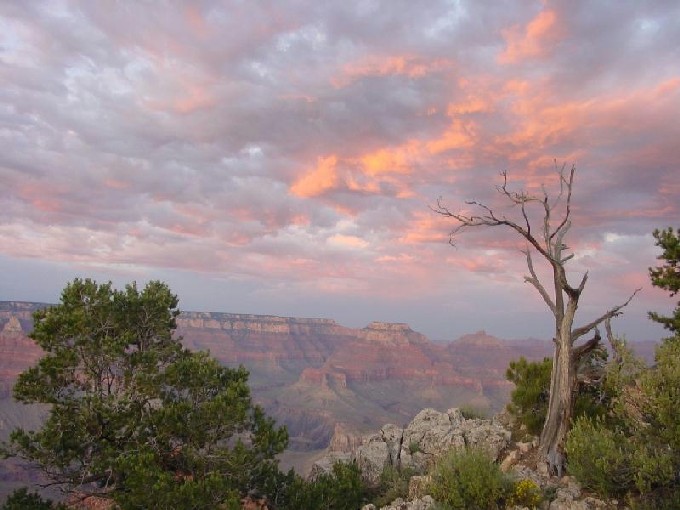 Grand Canyon
There's the obvious, the Grand Canyon, which draws thousands of people each and every month and it's no wonder why when you consider it's one of the Seven Wonders of the World.  There are Grand Canyon guided tours such as rafting and burros that will give you the ultimate and very intimate experience down into the Canyon.  Even if you do not go down into the Canyon itself, your experience will nevertheless be very special.
Consider the Jeep tours in just about any area of the state.  Sedona is the perfect location for that… these tours will take you into the red rock scenery which will leave you speechless.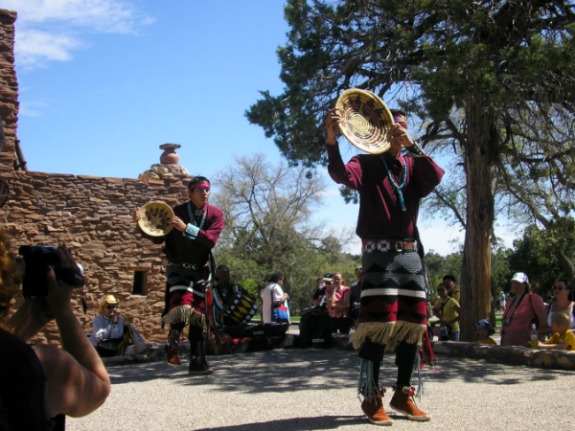 Native American Dance
Sedona is also well known and greatly appreciated for its Native American culture.  This area is also well known for the moving magnetic powers that are ever present throughout the entire area. If you are a believer in spirits, consider hiring one of the special guides who will provide you with an experience and education that will leave you with a feeling of peace, love, understanding, and calmness as you communicate with them.
Many people travel to Sedona Arizona for something called a vortex.  A vortex can be described as a giant magnet of energy that resonates especially with the Native Americans who live in the area.  Make sure you stop by (at least one) of the many Native American art exhibits.  The Indian art is really something to appreciate.  The history of their art will also be sprinkled throughout the area.
Plenty of Attractions in Arizona for the Entire Family!

Canyon Lake - Dolly Steamboat
What else can you do from the long list of attractions in Arizona?  Consider hot-air balloon rides, helicopter tours, horseback riding adventures, airplane tours, hiking trails throughout the many Arizona State Park locations, Verde Canyon Railroad, Camelback Mountain in Scottsdale, Old Tucson events such as the family fun "Shoot Out" at the Chaparral, Bisbee, the old mining town with so much history and charm, Flagstaff, and the many lakes we have where you can enjoy plenty of water sports and activities such as peaceful boat tours on lakes such as Lake Havasu, Lake Meade, Lake Bartlett, Canyon Lake and others.
There are plenty of museums in the form of the Heard Museum and Desert Botanical Garden offering some of the best cultural experiences and information about all of our desert plants that make up our state. 
If you appreciate mountains, there are plenty of those too to immerse yourself in!  I personally love the Superstition Mountains (about 40 miles east of Phoenix) in the Apache Junction, Gold Canyon area and not just because they just happen to be located just minutes from where I live.  If you have the chance, there are plenty of things to do in and around this mountain range.  If you are a fan of hiking and are up for the challenge, hiking to the top of them is an activity that many have already done.  **Just make sure you hike them in the cooler months to avoid heat exhaustion or other complications.  If you would like a short hike that still includes some killer views of the Superstitions, consider the Lost Dutchman State Park.  Here you will find plenty of fairly easy trails that will take you up into these glorious mountains!

Elvis Presley Memorial Chapel - Superstition Mountain Museum
Nearby you will find the Superstition Mountain Museum, loaded with information, history and exhibits for you and your whole family to explore. Oh, and make sure you stop into the Elvis Chapel where Elvis filmed the movie, "Charro." 
The Superstition Mountain Museum has plenty to see! There are exhibits about the history and geology of the area, the Lost Dutchman Mine, and the various movies that have been filmed in the area. Don't miss the Elvis Chapel.
Return From Attractions in Arizona to Home Page

Use the search box below to quickly find what you're looking for!