Arizona Shopping
Need to do a little Arizona shopping but don't want to spend a lot of money? Whether you are in Arizona or in another state, you will still be able to find some hot deals in your state, too! Read on for the shopping malls in AZ link...

The deals are not hard to find if you have all the stores right before you to choose from so that you can shop and compare. Best yet, you don't even have to live in Arizona to do some shopping in AZ.  Luxury is right at your fingertips and in the comfort of your own very own home or private space.
If you are here in Arizona, here is a tip that I keep in mind if I plan on going to a mall... I remind myself if I can hold off until one season has almost ended, I can usually find some phenomenal deals, upwards of 50-60% off... sometimes more! 

In today's economy, everyone is looking for the very best possible Arizona shopping deal and you have the ideal opportunity to shop and compare to help you get the lowest price possible on whatever it is you are looking for.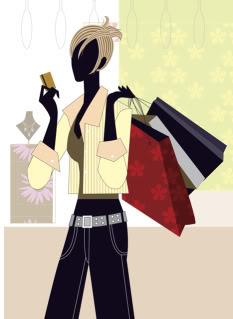 Whether you are looking for holiday items, home & garden items, entertainment, toys hotels, jewelery, computers or computer software, food, kids, dining, fashion, travel, arts, pets, art, restaurants, kitchen utensils, furniture, or football jerseys, you will have plenty of choices to choose from.  You can definitely find some pretty unique items... a desert southwest apparel... cowboy boots, Arizona professional sports teams, memorabilia, art, plants, food items, and so much more AZ shopping!  

Bookmark this site so you are sure to find us the next time you are looking for some some hot buys! There's also another great resource you may wish to check out if you are in the mood to shop! For the AZ shopping malls directory to find a mall closest to you, go here.

Check out these Deals In Arizona.
If you are looking for a great deal at a mall and live outside of Arizona, may I suggest that you check out some helpful information for your next vacation to our beautiful and sunny state?  If you are reading this in the winter months and happen to be in a part of the country or world where, well, let's say a little too cold for comfort, then consider vacationing here in the desert southwest where we will surely warm you up!


Use the search box below to quickly find what you're looking for!
To Return From Arizona Vacation Packages To Home Page