Arizona Soccer
Whether you are a parent in search of an Arizona soccer league for your son or daughter, a co-ed AZ soccer league, a men's or women's league, one for 35 and over, or colleges offering this highly popular sport, you have come to the right place.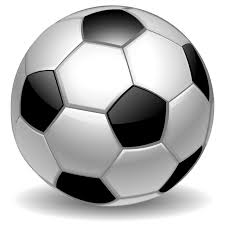 We urge you to slowly search through the entire page as there are plenty of resources of information to help you find the exact Arizona soccer league you are in search of.  We have also provided some links to help.
First, let's start out with the youth Arizona soccer leagues.  Founded in 1974, the Arizona Youth Soccer Association has played a key role in promoting the sport statewide.  The organization holds dearly the goal (no pun intended!) to assist in the development of every youth player, regardless of their skill level.  Another goal of AYSA is to introduce and foster this sport throughout the entire state.
The Arizona Youth Soccer Association, (AYSA) believes in equal opportunities to everyone associated with the organization including athletes, trainers, coaches, administrators, and officials alike.  It is through their commitment that soccer in Arizona has grown in popularity and offered youth a prime opportunity to learn the skills on the field needed for success that can replicate themselves off the field. 
Held to high standards, AYSA understands the importance of representing themselves and the state accordingly, handling operations per the guidelines of organized youth soccer and with respectful regard to both US Youth Soccer, US Soccer as well as any other affiliations to the organization.
According to AYSA, there are a total of eight administrative, geographic regions.  

Arizona Soccer Regions

District I (North) – Maricopa County.  This includes leagues/clubs located north of Camelback Road.
District I (South) – Maricopa County.  This includes leagues/clubs located south of Camelback Road.
District II – Pima & Santa Cruz Counties
District III – Cochise & Greenlee Counties
District IV – Gila, Graham & Pinal Counties
District V – Yuma County
District VI – Lake Havasu, Mohave & La Paz Counties
District VII – Coconino, Yavapai, Apache & Navajo Counties
Learn more about youth soccer programs in Arizona including how to become involved.
Reside in the Mesa area?  There are multiple soccer clubs.  There is the Mesa Soccer Club for boys and girls and also the Mesa Recreational Soccer program.

If you are looking for a professional soccer team in AZ, consider checking out the Arizona United SC (Soccer Club).  This is an organization based out of Peoria, playing their home games at the Peoria Sports Complex.  Founded in 2014, this American professional soccer team is a member of the USL Professional Division.  It is also the third tier of the American Soccer Pyramid.  Community engaged is the focus as they realize that the sport is such a youth-driven sport.  For a listing of upcoming games, click here.
There are many, many Arizona soccer leagues available.  If you are looking for a program for adults, men's or women's league, or coed, consider Phoenix Soccer.  Phoenix Adult Soccer League (PASL) offers games several nights of the week including weekends.  This league is known as a premier organization offering matches geared to matching the skill levels of players for the best possible games.  If you would like to play on one of the leagues, email phillip_montgomery@yahoo.com.

For Boys and girls and co-ed leagues in Phoenix, Anthem and North Scottsdale, click here.

The Arizona Sports League is the state's largest provider of recreational sports leagues along with premier social events in the phoenix metro area.  This league is committed to providing excellent leagues and activities.  The Arizona Sports League is said to have the largest selection of adult soccer league in the east valley of the state.  They offer leagues virtually every night of the week in several accessible areas.  You will find leagues in cities such as Tempe, Scottsdale, Mesa, Chandler, and some other locations, too. 
Arizona Sports Complex is a family and team oriented multi-purpose facility located in the Glendale area.  You will find leagues for both youth and adults.  They are committed to improving players' skills in competitive sports along with teaching the value of good sportsmanship.  Arizona Sports Complex offers three state of the art and full sized arena soccer fields, consisting of two indoor and one outdoor field. Their indoor fields offer an up close unique feature with full length sheets of glass, enabling spectators a spectacular view of all of the action.  For standings information, click here.  
Here you will find additional Arizona soccer news ranging from youth to professional, including statewide high school and college league information.
If you live in the Gilbert area, log onto the Gilbert Youth Soccer  where you can register for leagues.

In addition, they also have a separate link where you can find helpful information regarding state and national links that may be of interest.
If you live in the Flagstaff area, there is the Flagstaff Soccer Club, (FSC).  It serves the city of Flagstaff and surrounding communities as well.  The club is a non-profit training and educational organization that consists of a Micro Soccer Division and a Traveling Division.   They offer both Boys and girls programs for children who are between the ages of 4 through 19.  The annual Soccer at the Summit is their feature tournament held each year in late September.
Also in northern Arizona, is the Northern Arizona Youth Soccer League. 
If you reside in the San Tan area, There is the San Tan Soccer Club.  This club offers a fun and educational experience for kids, ages 3 to 16, serving approximately 3000 kids.  They offer all children a fair chance at reaching their fullest potential, focusing on the fundamentals.  Each child will play a minimum of 50% each game.
There is also the San Tan Unified Sports Academy in San Tan.  The Academy teaches children skills that will help them build positive and lifelong values and principles… teaching skills such as discipline, respect for themselves and others, integrity, leadership, and more.  
If you live in the Tucson area, there are several Arizona soccer organizations you may wish to check out.  The first one is the Tucson Soccer Academy.  They pride themselves as having the highest priority for safety for all affiliated parties.  They uphold core values such as honesty, integrity, excellence, personal improvement and of course, enjoyment for the game.
Also in Tucson, is the Pima County Junior Soccer League.  And also here.
Another organization is the Tucson Indoor Sports Center, with a 21,000 square foot multi-sport, air-conditioned facility.  They offer indoor soccer as well as inline hockey for men and women, and co-ed.  They also offer youth soccer programs for kids ranging from the recreational to competitive level.

Use the search box below to quickly find what you're looking for!
Return From Arizona Soccer to Home Page