Arizona Charity Events Help Those In Need

There are many Arizona charity events taking place on any given week.  Here is an event coming up this year that will benefit learning challenged children throughout the state.  Click here to participate or to obtain corporate sponsorship information.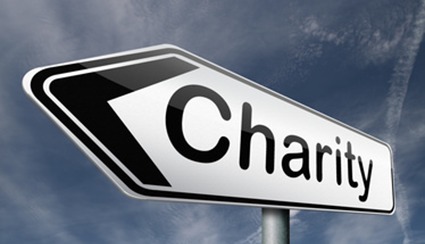 Why Support Arizona Charity Events

Depending on the cause of the charitable organization, fundraising obviously helps sustain the organization so it can continue to help the very persons or missions it set out to assist and promote.
Charitable events in Arizona are a great way to give back to the community. Whether it be donating funds, becoming a corporate sponsor or volunteering, involving oneself with a charity can definitely make a positive impact in addition to just feeling good about supporting a charity!
Education and awareness!  When supportive of fundraising events in AZ, people are often provided educational information that can raise awareness to issues such as diabetes, violence survivors and prevention, Parkinson's disease, disabled veterans, organizations for animals, environmental organizations, cancer, children with learning challenges, animal humane society, elderly concerns and so many more, raising awareness often means more involvement, understanding and support from community members.
Helping raise funds for such causes benefits all of us in the form of creating a better life and a better community!  Think about it… when you see the face of those people impacted or see the before and after or see lives being changed, the effects are more than gratifying.  They really are priceless and quite contagious.  Many people including many businesses just want to be a part of that experience.
Volunteering is a great way to give back to the community… young or old.  Many youngsters use interacting with charities as a way to gain valuable experience in the workforce.
It just makes great business sense no matter how you look at it!  Business owners realize that donating to charities is an excellent way to both give back to the community but to also market their business.  Think about the exposure businesses get from big events such as golf charity events in Arizona or any other location.  It certainly is a great way to promote your business and network with other like-minded businesses.
Supporting charitable organizations leads to communities feeling a great sense of pride! So what are you waiting for?  Get involved and support Arizona charity events starting today! 

For additional fundraising events in AZ, log onto this resource.
Use the search box below to quickly find what you're looking for!