Arizona-Sonora Desert Museum
The Arizona-Sonora Desert Museum sure gets my vote!
Where can you see a museum, a zoo, and even a botanical garden all in one?
Well, actually right here!
Come to Tucson and Explore the Arizona-Sonora Desert Museum! 

The ASDM can be found in Tucson, Arizona and attracts many visitors from all around the Grand Canyon state, other parts of the country, as well as other countries.
This really is a natural history museum hosting an impressive botanical garden. You will find this desert museum near the western entrance to Saguaro National Park.
This Arizona desert museum has been around for quite some time, too. It was founded in 1952 and if and when you do decide to visit this famous attraction, you will be treated to a museum that has live animal exhibits living both indoor and outdoor.
Appropriately enough, all of the fauna and flora you will see are native to the Sonoran Desert. Rave Reviews!
Okay, it is not just me who is saying this is a pretty cool place for anyone at any age to visit.......
Need some proof?
One Of A Kind Museum...

The New York Times
knows about this famous1-Day activity and cited, "Probably the most distinctive zoo in the United States...It is a combination of museum, zoo, botanic garden and nature trail. One of a kind...not to be missed."
If you like taking pictures to capture your experience, the Wildlife in North America Magazine acknowledges the Arizona Sonora Desert Museum as one of the best places to photograph.
Have you ever been to a zoo where all you see are visible fences between you and the animals that they have on display?
I have too, and you don't have to worry about that here!
The Arizona Sonora Desert Museum prides itself on a patented transparent mesh that they have in place throughout several of their exhibits.
This mesh prevents their visitors from feeling like they are barricaded from the beautiful wildlife they have come to see! More importantly, I feel, is the fact these animals likely do not feel as if they are "trapped in."   What kind of animals will you be able to experience while at the Arizona-Sonora Desert Museum? Too many to mention all of them, but you will certainly feel like you got your money's worth when you leave.
The Museum is home to more than 300 animal species and 1,200 kinds of plants.  On top of that, there's almost 2 miles of paths across the 21 acres of beautiful desert.
Here's Just A Sample Of What You'll See At This Desert Museum In Tucson...
Hummingbirds
Prairie-dogs
Raptors
Beavers
Lizards
Desert Fish
Mountain Lions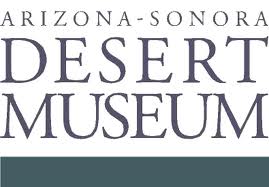 This particular Arizona desert museum has always been committed to both researching and protecting the wildlife of the Sonoran Desert.
The mission has always been one of inspiration to inspire people to live in harmony with the natural world by fostering love, appreciation, and understanding of the Sonoran Desert. This museum is a non-profit and private organization and relies on its admissions, membership fees and community contributions to ensure the ongoing operation of this Sonora desert museum.

If you would like additional information including hours and more, click on the following link:  Hours of operation and important motorhome and pet information.

Use the search box below to quickly find what you're looking for!
Return From Arizona-Sonora Desert Museum To 1-Day Activities
Return From Arizona-Sonora Desert Museum To Home Page