Arizona Schools

Are you moving to Arizona and would like information on Arizona Schools?
Before you decide to make the move, you may be doing your homework right now in order to make the best decision.
In 2002, President Bush signed the No Child Left Behind Act, designed to help schools improve by focusing on their accountability for academic results.

Schools in Arizona may vary when it comes to their own report card, despite this act. Needless to say, it is very wise of you to do some research so that you are sending your child to a school you believe meets your child's needs.
As you are looking for the appropriate school, there are some key terms that you should keep in the back of your mind when searching for them, set forth by the Arizona Department of Education. This is commonly referred to as the LEARNS System, which is basically a system that rates schools here in Arizona.
Under-performing Schools
They have been determined to be in need of meeting state performance and state progress goals, set forth by the Department of Education that oversees AZ schools.
Maintaining Performance Schools
They are currently meeting the state performance goals and need to meet the state progress goals.
Improving Schools
They are exceeding state performance and state progress goals.
Excelling K-8 Schools
They are exemplary as 90 percent of students achieved one year of academic progress in all subject areas of the Arizona measure of academic progress. Also, 90 percent passed all the subject areas on the AIMS test.
Excelling 9-12 Schools
Again, this is another highly rated academic establishment as 90 percent of students passed all of their subject areas on the AIMS test. These schools also have a low dropout rate, with no more than six percent and a graduation rate of at least 90 percent.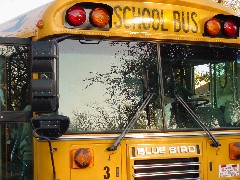 Schools in Arizona have often been criticized as almost one in seven public Arizona schools, which also includes some charter schools, ranking in the lowest category, in the Under-performing academic establishments.
No one can argue that Arizona schools still need to improve as some other states, but the good news is that approximately 25 percent of the schools made the second best category, under the Improving Schools.
Also, according to the Department of Education, 30 percent of Arizona schools were given the Maintaining Performance Schools category.
If any of the schools in Arizona are determined as an Under-performing School, they are required to put into place a plan in conjunction with the Department of Arizona Education.
Funding Arizona Schools

To complicate matters, AZ schools have had the challenge of a pretty large deficit. This deficit has needless to say, added to the problem of funding these Arizona schools who are in academic trouble. The Department of Education reports that over $150 million dollars has been granted to academic establishments in Arizona who are categorized as Under-performing, which is used to help those students in need of tutors.
The money has also been used to hire special teachers to help these students who are academically behind in their studies. The money has also been used for training the already existing teachers, in order to better assist them with teaching students to read, etc.
I will tell you that when I first moved here to Arizona, I was a substitute teacher and was very surprised to see that there were many students who were several grades behind, at least in their reading level. Hearing that there have been steps taken to help these students is more than just "nice to hear." It is essential, in my opinion to educate our young people the best we can as they are our future leaders.
If you would like additional information, you can visit the Department of Education at:
If you would like to view a directory of schools within Arizona, you can visit the following link through the Arizona Department of Education: AZ Department Ed. School Search

I also found a site I thought would also be useful in your schools in AZ K-12 search. You simply go to the site mentioned below and type in, for example, "Phoenix or Mesa schools." You will be given many other resources to help you.
Use the search box below to quickly find what you're looking for!
Return From Arizona Schools To Home Page