Arizona Housing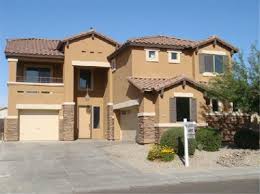 Arizona Housing Activity
The Arizona housing market is still active, despite some of the economic hard times. People still continue to migrate to Arizona from other states as they have always done.  There are also many retirees who are able to purchase homes here in Arizona and vacation in cooler parts of the country, as well as many from Canada, during the summer months. 

According to Trulia, sales prices of homes have actually appreciated 110% over the last 5 years in Phoenix which is great news for homeowners.  In addition, the median sales price for homes in Phoenix metro area for Mar 14th to May 14th was $168,000. This is an increase of 5.7%, or $9,000, when compared to the prior quarter.  It's also an increase of 4.2% when compared to the prior year.  
Like other parts of the country, the metro Phoenix area housing market has been trying to recover and it has not been easy.  That being said, there are real estate professionals who are very optimistic about the rebound. As you can see, the AZ housing market is certainly improving and the interest rates are also still quite attractive. 

For many real estate professionals in the field, the outlook for the Metro Phoenix region as well as the entire country, appears to be very promising as far as the recovery. When you take into consideration that many companies have started to hire once again along with improved housing market numbers (supply and demand) and low interest rates,there is an increased sense of the word encouragement.  While the interest rates may not be as low as they once were, they are still quite attractive when you compare them to previous years.

While the AZ housing market outlook appears to be positive, there are still those who are still struggling, meaning they owe more than their home is worth.  There are plenty of companies who specialize in short sales if foreclosure is not something you wish to go through. 

If you or someone you know is having trouble making a mortgage payment or just have questions about options, the Department of Housing offers help for anyone who inquires.  It's a great helpful resource included with a helpline.  It is advised for anyone in such a situation to consult with the Department of Housing first.  Just click on the following link.
Arizona Department of Housing.
Use the search box below to quickly find what you're looking for!
To Return From Arizona Housing To Home Page