Arizona Healthcare Programs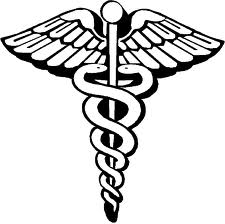 Whether you are relocating to Arizona and looking for Arizona healthcare programs, information on the availability or options regarding providers for the southwest desert, you will find a list of resources here to assist you including a listing of hospitals.
No matter what your circumstances may be for your inquiry, you will likely find the information you were looking for, right here.
Health care is something of great value to everyone and no one should be without it. If you are currently without it, you do have options that will be provided to you, which will hopefully give you the missing link you need to get the health insurance you have been looking for.
Shopping Around for Arizona Healthcare Programs

If you live in Arizona or are planning to move here, you will be satisfied to learn that the Valley of the Sun, (Arizona's nickname) has excellent health care institutions. Many people from other parts of the country travel to Arizona for the well-renown Mayo Clinic, Barrow Neurological Institute, and the many Arizona heart hospitals, and other fine hospitals, as well.
According to Healthcare Group of Arizona, there are an estimated one million here without Arizona healthcare programs. They also estimate that only about 28 percent of Arizona small businesses offer employer-sponsored health coverage.
While the healthcare in Arizona is said to be excellent, the bad side is that many of the Arizona healthcare programs that are available do not come cheaply.
If you have recently shopped around for insurance coverage in Arizona, you probably are already well educated when it comes to some of the outrageously sky-high premiums quotes that you have been quoted. I have checked myself and thought for sure I was getting a quote on a new vehicle versus a health care quote! Seriously, it is no wonder that so many people go uninsured with the cost of health care these days in the United States, as a whole.
I did, however, find some very promising news for anyone looking for Arizona healthcare programs for insurance at affordable rates. The name of this health insurance carrier is known as Healthcare Group.
Healthcare Group

Healthcare Group was initially funded by a grant that was created by the Arizona State Legislature in 1985. The purpose of this grant was to be able to provide not only accessible health care coverage for small businesses (with 50 or less company members) or sole proprietors, but affordable health care coverage.
The Arizona healthcare programs that Healthcare Group offers is different from the commercial health plans that exist in the state of Arizona because they are governed by the Department of Insurance. Also, Healthcare Group of Arizona reports to the Governor and the Joint Legislative Budget Committee and is governed under Title 36 Statute, Title 9 Rule.
Healthcare Group certainly makes it clear (through my introductory research) that their goal is to be able to provide insurance coverage with guaranteed premiums through their Arizona healthcare programs. They also are proud to be a healthcare provider that is state-sponsored, meaning that their insurance rates are community rated and they do not use your possible health conditions or claims to penalize you.
They determine your premiums based on your age, gender and the county where your business is located.
To reiterate, this company is likely different than some of the companies that you may have already inquired with. They differ because the are state-sponsored and they have guaranteed issue plans and they don't turn anyone down.
Are You A Business Owner?

If you have a business and are looking for Arizona healthcare programs, your business will qualify for Healthcare Group coverage, (according to the information that I was able to find through Healthcare Group) if you have been in business for at least 60 days or more. The other qualification is that you must have been without health care coverage for at least a six month period. If you are a political subdivision (e.g., a city, town, county), looking for insurance, there are no employee limits or eligibility requirements.
Arizona healthcare Group caters to many people and realize that everyone has different budgets, thus they have different plans to suit those budgets. They also offer both PPO's and HMO's and also have dental coverage on top of that.
This company appears to be a good resource for affordable Arizona health care coverage as far as Arizona healthcare programs are concerned. They state that they will not turn anyone down for coverage, which is certainly a big relief to many who may have been turned down with other Arizona healthcare programs or maybe just could not afford the mile-high premiums they were given because of a previous health condition.
Hospitals
To keep up with Arizona's population explosion, there have been many hospitals that have been built in the past several years. There are also a couple of hospitals that have been recently been built here in the east valley in Mesa, such as Banner Gateway and the Mountain Vista Hospital, also in Mesa.
Arizona's population is only going to increase, there is no question about it. It's a fact that the population of Arizona increased a good 40 percent between 1990 and 2000.
Arizona healthcare programs can be widely used at many of the following Arizona hospitals.
Below, You Will Find a Listing of Many of the Valley Wide Arizona Hospitals for Your Reference.
Abrazo Health Care
Glendale
Arrowhead Hospital
Maryvale
Maryvale Hospital Medical Center
Paradise Valley
Paradise Valley Hospital
Phoenix
Phoenix Baptist Hospital and Medical Center
Phoenix Memorial Hospital
Goodyear
West Valley Hospital Medical Center in
---
Banner Health
Banner health is inclusive of the following Arizona valley hospitals.
Mesa
Banner Baywood Heart Hospital
Banner Baywood
Banner Desert Samaritan Medical
Banner Gateway

Glendale
Banner Thunderbird Medical Center
Phoenix
Banner Estrella Medical Center
Banner Good Samaritan Medical Center (offering services including cancer care, transplantation and Level I trauma care)
If you or someone has been poisened, Banner also has a Poison Control Center along with a free 24-hour hotline with poison information, first aid and treatment recommendations.
---
Catholic Healthcare West
Catholic Healthcare West includes a Barrow Neurological Institute, which is very highly regarded as a neuroscience centers in the country.
They provide patients with emergency and trauma services.
The institute is located on the campus of St. Joseph's Hospital and the Medical Center in central Phoenix, which is a Level I trauma center.
---
Chandler Regional Hospital
Chandler
---
Gilbert Emergency Hospital
Gilbert
---
Department of Veterans Affairs
The Carl T. Hayden Veterans Affairs Medical Center is located in Phoenix and treats U.S. veterans.
They also have a teaching hospital which is classified as a Referral Level One facility, offering inpatient and outpatient services, respectively.
---
John C. Lincoln Health Network
This network has two hospitals here in the valley and has been around for many years. Both offer primary health services, including Level 1 trauma services.
John C. Lincoln Hospital-North Mountain
John C. Lincoln Hospital-Deer Valley.
---
IASIS Healthcare Corporation
This network offers both general and acute care and include the following hospitals.
Mesa
Mesa General Hospital
St. Luke's Medical Center is located in Phoenix and prides itself with their emphasis on the surgical services they provide to their patients.
Tempe
Tempe St. Luke¹s Hospital.
---
Mayo Clinic
The Mayo Clinic has been around since 1987 and is famous for its wonderful treatment options that it provides to all patients.
There are two locations. The Mayo Clinic Hospital is located in northeast Phoenix while the Mayo Clinic and the Samuel C. Johnson Research Building is located in Scottsdale.
The Mayo Clinic Cancer Center takes proud honors of having one of only 38 U.S. medical centers named as a National Cancer Institute Comprehensive Cancer Center.
---
Maricopa Integrated Health System
Phoenix
One of Arizona's largest hospitals, Maricopa Medical Center includes the nationally recognized pediatric emergency department, Level I trauma care and it also includes the Arizona Burn Center.
---
MedCath, Inc.
Phoenix The Arizona Heart Hospital was actually hospital here in Arizona that was known to specialize in the treatment dedicated to heart disease. This hospital also has a convenient 24-hour heart emergency center that is available to patients.
---
Phoenix Children¹s Hospital
Phoenix
This hospital is able to care for a wide array of health concerns and treats infants as well as teeagers in its facility.
They also have a neonatal unit which is the largest unit here in the Southwest. It also includes a notable pediatric intensive care unit that is also the largest in the Southwest.
---
Scottsdale Healthcare
This is a nonprofit healthcare system that offers services for the city of Scottsdale.
Scottsdale Healthcare provides services to the northeast Valley of Arizona, with Scottsdale Healthcare Shea and Scottsdale Healthcare Osborn.
Scottsdale Healthcare Osborn offers Level I trauma services.
---
The Virginia G. Piper Cancer Center
Located on the Shea campus, it is well known for the cancer treatment and research programs it provides.
Translational Genomics Research Institute and
International Genomics Consortium
---
Sun Health
This nonprofit health system is a community-based system located in the west valley.
It includes Boswell Memorial Hospital and Del E. Webb Memorial Hospital, as well as the Sun Health Research Institute and Sun Health Heart Center.
The Sun Health Research Institute is world-known and has a famous reputation for its health research and findings in such diseases as Parkinson's, Alzheimer's, along with arthritis.
---
For a Comprehensive Listing of Arizona Hospitals, See The
Many Arizona healthcare programs are available to you, but if cost is an issue, never settle for the first quote. It pays to shop around.
While it may be very true that health care systems may have your best interest in mind and that they are striving to meet your needs as well as the entire community, no one can dispute that there are healthcare issues among Arizona healthcare programs as well as the country.
Hopefully in the near future, we will all see a change for the better for all who are seeking healthcare through Arizona healthcare programs. AZ healthcare insurance should be something that all of us should be able to afford.
Use the search box below to quickly find what you're looking for!
Return from Arizona Healthcare Programs to Home Page