Arizona Spanish Translations
Are you are looking for Arizona Spanish Translations that can provide you or your business with timely projects? If you are looking for someone who understands the necessary components to a well done job, look no further, because Cactus Translations can offer you or your business the finest for your translation needs.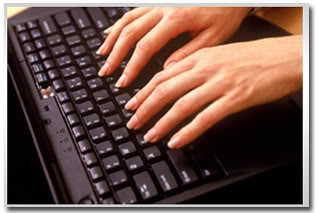 Contact Cecilia Valenzuela at 480-747-7996 if you would like fast, reliable and efficient service. No project is too big or too small. Cactus Translations is operated by a native Spanish speaker in Arizona and they can accommodate any of your English<>Spanish translation needs.
Cactus Translations in Arizona provides you, the customer, accurate and timely translations by professionals who offer the best in translation services.
You will also be happy to know this company offers very competitive rates as well as special discounts for repeat customers.
Quality and Experience DO Make a Difference for All Arizona Spanish Translations

Contact Cactus Translations, an Arizona Spanish Translation company for all your Spanish<>English translations needs today. Finding a qualified Arizona Spanish Translator may be difficult if you don't know what to look for.
You should know it is very important to do your research to ensure your translation is completed by a quality Spanish translator who has studied the field of translations. You should also seriously consider someone who has several years of professional experience. If this is important to you, Cactus Translations should be your first translation choice.
If you do not speak Spanish, you are certainly not going to know whether or not the Arizona Spanish translator has translated your document correctly, which can cause miscommunication.  If there is miscommunication, that can possibly cause your company money or legal issues that you can certainly do without.  Hire a professional for all of your AZ Spanish translations... you will be glad you did.

Here is one final word of advice. Ask for references of businesses who may have used their services. This Arizona Spanish Translation Company, Cactus Translations, will gladly provide professional references if requested. 

"You Get What You Pay For"
There is an old saying that especially holds true, which is, "you get what you pay for." I have personal experience with Cactus Translations in Arizona and I would highly recommend this company to anyone who is looking for a quality translation.
They offer excellent product services along with with competitive pricing. They have also translated for some of the largest companies in Arizona which certainly means something of great value when it comes to translation services in Arizona.
No matter which state or country you reside in, this Arizona Spanish Translation company is here to serve you.
Still not convinced? Another benefit of having a professional translate your documents is that Cactus Translations has access to translation glossaries, language databases, dictionaries and industry specific terminology tools, ensuring that your translation is both accurate and consistent across even the largest projects.
If you are looking for Arizona Spanish Translations, you owe it to yourself and your company to contact Cactus Translations for a free quote on any of your translation needs.
Cactus Translations will help you break the language barrier and help you get your message across, no matter how big or how small your project may be.
If you are searching for a reliable partner for all your English - Spanish translation needs, you don't need to look any further.
With the ever increasing numbers of Hispanics, there has never been a time when the interpretation of the Spanish language has been more needed.
Learn more about this effective investment that can assist you with the success of your business. Learn more about how you can expand your business and give her a call now at (480) 747-7996.  
Proud Arizona Spanish Translation Company
Cactus Translations
480-747-7996

Use the search box below to quickly find what you're looking for!
To Return From Arizona Spanish Translations To Home
---
Copyright © 2007-2014 My-Arizona-Deseret-Living.com
Privacy Policy | Disclosure | About Us | Contact

Like Our site? Click here to learn how we did it.
---